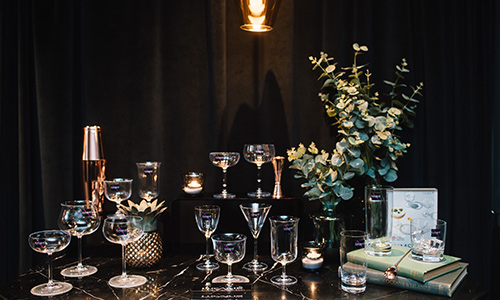 Bangkok, Thailand – LUCARIS, Asia's first leading luxury crystal glassware brand launches the new range of fine crystal glassware, RIMS. RIMS has been created to cater the real needs for high-end bars, offering timeless design, versatility and variety, and durability. RIMS under the Masters' Choices Collection, was co-designed and co-developed by LUCARIS and Mr. Thomas Anostam, Asia's famous creative hospitality consultant.
Miss Jariya Sangchaiya, Managing Director of Ocean Glass Public Company Limited, said that "We all enjoy a well-made cocktail and the growing trend of cocktails continue to evolve in Asia. Consumers are increasingly looking for bars that offer not only a nice cold drink, but they are also searching for immersive experiences that tingle all five senses."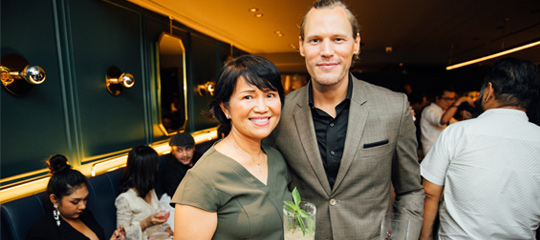 "RIMS is our first finest barware collection and a blank canvas to inspire the creativity in craft cocktails. We have collaborated with Mr. Thomas Anostam, Asia's famous creative hospitality consultant, to develop beautifully delicate 14 barware glasses in response to the cocktails experience and aspiration from past to future.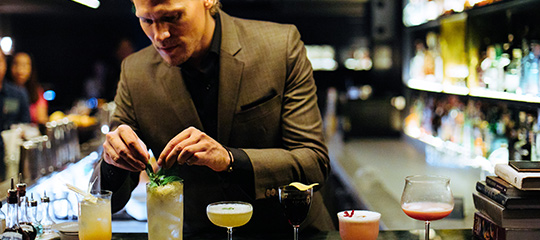 Mr. Anostam has a strong passion in creative organic cocktails and a long list of professional experiences behind the success of famed hospitality destinations worldwide. RIMS has recently won the Design Excellence Award 2019 (DEmark), Thailand's most prestigious award given in recognition of outstanding Thai-Design products, which has been proved to be the best innovative and quality crystal barware products across the nation.", said by Miss Sangchaiya.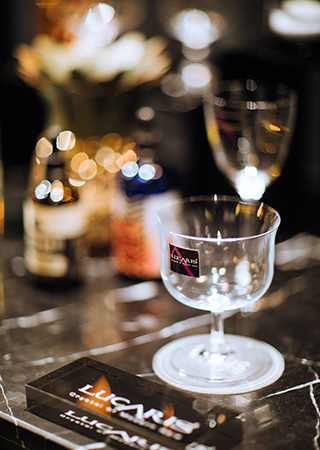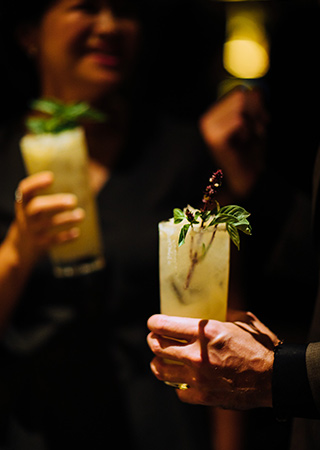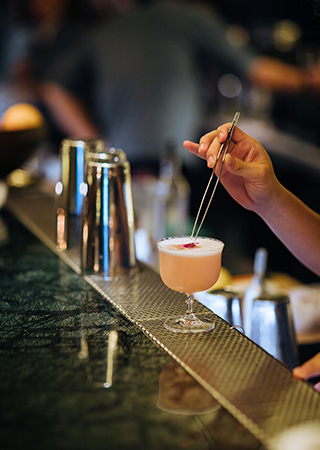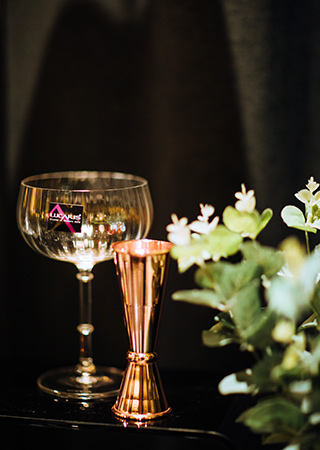 Today, LUCARIS ranks No. 1 recognition of premium crystal glassware brand in Thailand and in the top three recognition across Asia. RIMS collection is mainly targeted for fine hotels as well as upscale bars of varying scales. After launching the collection in Thailand, there will be openings in Hong Kong, Shanghai, and Delhi. The introductions will also reach cocktail-lovers who are seeking consistently superior experiences worldwide.