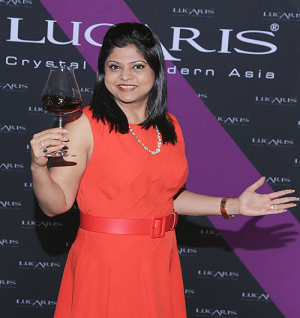 The LUCARIS Masterclass was a Journey of the Senses, where the attendees discovered how designs and shapes of wine glasses can have a profound effect on wine, and how a good wine glass can be as important as the wine.
The Masterclass was presented by Sonal Holland, Master of Wine (MW) and Brand Ambassador for Lucaris in India. Sonal Holland MW is India's most accomplished wine professional. The first Indian to have been bestowed with this prestigious global title, she has won numerous awards in her incredible journey to become the only Master of Wine in a nation of one billion people.
The showcase wine tasting paired with the Desire and the Hong Kong Hip Collection of the LUCARIS crystal glasses was conducted at the beautiful Pullman Aerocity, New Delhi. The country's most qualified wine professional with immense knowledge of wine tasting lead the Master Class for the most exclusive selection of Hospitality Industry persons from different prestigious institutes.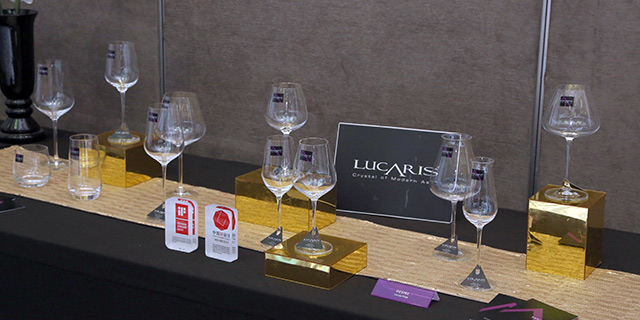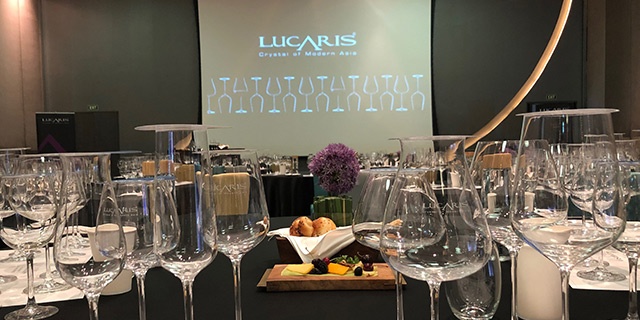 LUCARIS Collections available in India include the Bangkok Bliss, Tokyo Temptation, Shanghai Soul, Hong Kong Hip, Shanghai Soul Grande and the Desire Collection.