ผู้คนส่วนใหญ่จะรู้จักประเทศที่ผลิตไวน์ที่มีชื่อเสียงอย่างประเทศฝรั่งเศส และประเทศอิตาลี และเมื่อคุณมีความรู้เกี่ยวกับไวน์เพิ่มขึ้นคุณก็จะเริ่มรู้จักแคว้นต่างๆในประเทศนั้นๆ
All that Burgundy you should know.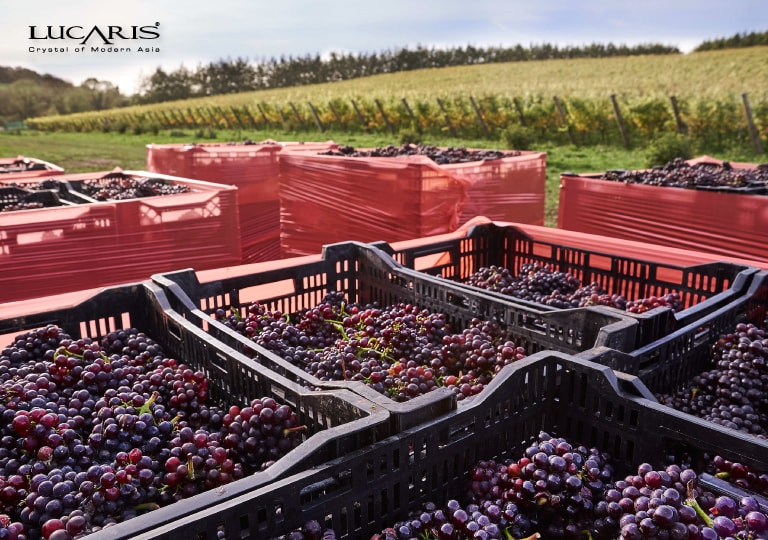 France has many wine regions such as Bordeaux and Champagne, but few are as famous as Burgundy, or Bourgogne in French. This region is historical region in east-central France, well known for the delicate wines that have been emanating from this blessed.
Fertile earth since the time of the monks and monasteries. Throughout many centuries, the region has been producing some of the finest Pinot Noir and Chardonnay. Most important to know is that Burgundy wine is a single-varietal means a wine is not a blend, that is, it is made from a single grape variety in the bottle with its AOCs classification (Burgundy Appellation d'Origine Contrôlée)
Burgundy wines – some of the most coveted wine in the world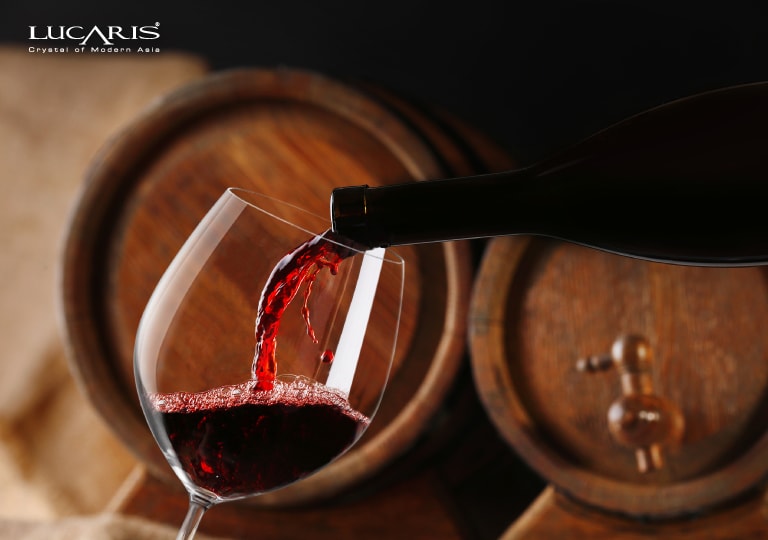 The quality of Burgundy wines comes from what the monks identified as 'terroir', the combination of soil, sunlight, climate, altitude, rainfall and drainage. Each of these affect the quality of the grape. In Burgundy, the terroir is ideal for Pinot Noir and Chardonnay, some Gamy for Beaujolais. Burgundy wines exhibit medium-full bodied, scents of raspberries, blackberries, and cherry with a hint of truffle and leather from oak- aging. The Pinot Noir grapes with light skin offer complex flavor, delicate as silk while the Chardonnay reflects refreshing fruit of green plum, apple and pear and other more complex buttery and vanilla notes.
Burgundy glass for Burgundy wine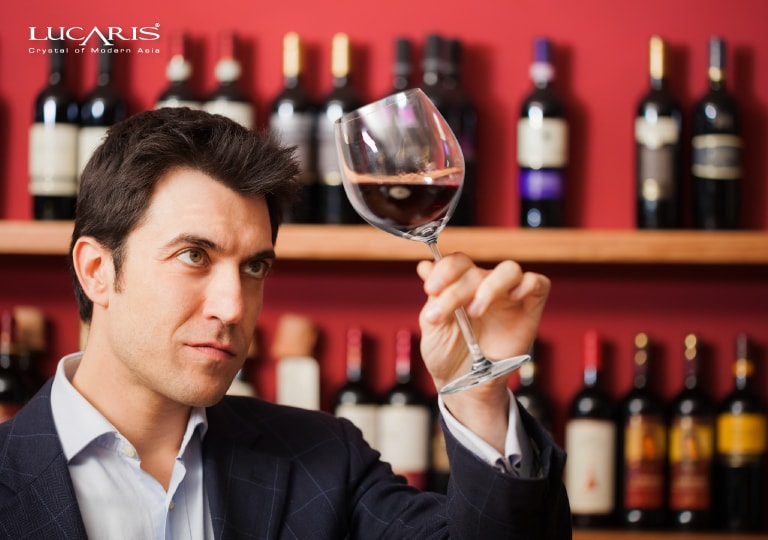 Wine experts and other related professionals say that although you master uncorking a wine bottle or perfectly pouring a glass if you use the wrong glassware, you may miss a wine's potential. Hence, the creation of glassware developed to bring out the unique characteristics and taste of each wine and improve the overall drinking experience.
A Burgundy wine glass for Pinot Noir has a rounder bowl and is a bit shorter in height compared to other wine glasses. The large bowl allows the full aroma to emerge but the narrower rim of the wine glass keeps the aroma inside the bowl to revel the drinker. The unique shape of a Burgundy wine glass allows the wine to come into contact with the tip of the tongue thereby revealing its delicate flavors.
Explore the LUCARIS crystal Burgundy wine glass collection which are specially created with premium craftsmanship to bring the full experience of a wine to your senses.
ผู้คนส่วนใหญ่จะรู้จักประเทศที่ผลิตไวน์ที่มีชื่อเสียงอย่างประเทศฝรั่งเศส และประเทศอิตาลี และเมื่อคุณมีความรู้เกี่ยวกับไวน์เพิ่มขึ้นคุณก็จะเริ่มรู้จักแคว้นต่างๆในประเทศนั้นๆ
สิ่งที่ควรรู้เกี่ยวกับไวน์เบอร์กันดี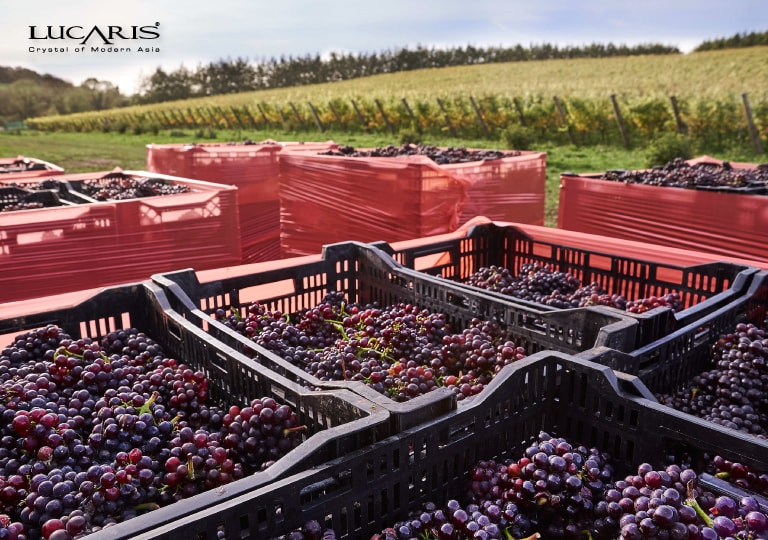 ประเทศฝรั่งเศสมีแคว้นที่ผลิตไวน์อยู่หลายแห่งเช่น Bordeaux และ Champagne แต่แคว้นต่างๆเหล่านั้น ก็น้อยนักที่ชื่อเสียงเท่ากับ Burgundy หรือ Bourgogne ในภาษาฝรั่งเศส แคว้นนี้เป็นแคว้นที่เก่าแก่ตั้งอยู่ที่ตอนกลางทางด้านตะวันออกของประเทศฝรั่งเศส มีชื่อเสียงสำหรับไวน์ที่กลมกล่อม นุ่มนวล เสมือนหนึ่งได้รับคำให้พรอันศักดิ์สิทธิ์
ความอุดมสมบูรณ์ของผืนดินนั้นมีมาตั้งแต่ครั้งสมัยที่อยู่ในความดูแลของบาทหลวงและศาสนจักร ตลอดหลายหลายศตวรรษที่ผ่านมาแคว้นนี้ก็ยังผลิตไวน์ที่ยอดเยี่ยมอย่าง Pinot Noir และ Chardonnay และสิ่งที่สำคัญที่สุดที่คุณควรรู้คือไวน์เบอร์กันดีนั้น เป็นไวน์ที่ผลิตจากองุ่นเพียงสายพันธุ์เดียว แล้วบรรจุลงขวดโดยไม่มีการผสมกับสายพันธุ์อื่น และได้มีการจัดลำดับคุณภาพของไวน์ที่ผลิต ตามกฎข้อบังคับของทางการ AOCs (Burgundy Appellation d'Origine Contrôlée)
หนึ่งในไวน์ที่มีมูลค่าเป็นที่ต้องการมากที่สุดในโลก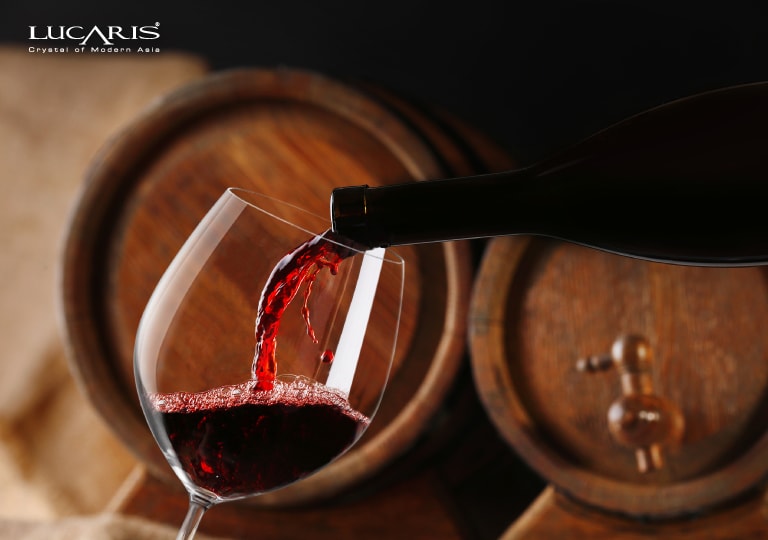 คุณภาพของไวน์เบอร์กันดีนั้นมาจากที่บาทหลวงให้คำจำกัดความว่า "terroir" ซึ่งมาจากดิน แสงแดด สภาพอากาศ ความชันของผืนดิน จำนวนน้ำฝน และการระบายน้ำ ปัจจัยแต่ละอย่างนั้นให้ผลกระทบต่อคุณภาพขององุ่นที่ปลูก ในแคว้นเบอร์กันดีนี้นับเป็นพื้นที่ในอุดมคติในการปลูกองุ่น Pinot Noir และ Chardonnay มีบางส่วนที่ปลูกองุ่น Gamy เพื่อผลิต Beaujolais ไวน์เบอร์กันดีนั้นบ่งบอกว่าเป็นไวน์ medium ถึง full body มีกลิ่นของราสพเบอร์รี่ แบล็คเบอร์รี่และเชอร์รี่ แถมด้วยกลิ่นของเห็ดทรัฟเฟิลและกลิ่นหนังที่ได้มาจากการบ่มในถังไม้โอ๊ค องุ่น Pinot Noir นั้นมีเปลือที่บอบบางจึงทำให้ได้ไวน์ที่กลมกล่อม นุ่มนวลดั่งผ้าไหม ในขณะที่องุ่น Chardonnay นั้นสะท้อนถึงความสดชื่นของผลไม้อย่างผลพลัมสด แอปเปิ้ล และลูกแพร์ อีกทั้งยังมีความกลมกล่อมของความเป็นเนย และกลิ่นวนิลลา
แก้วเบอร์กันดี สำหรับไวน์เบอร์กันดี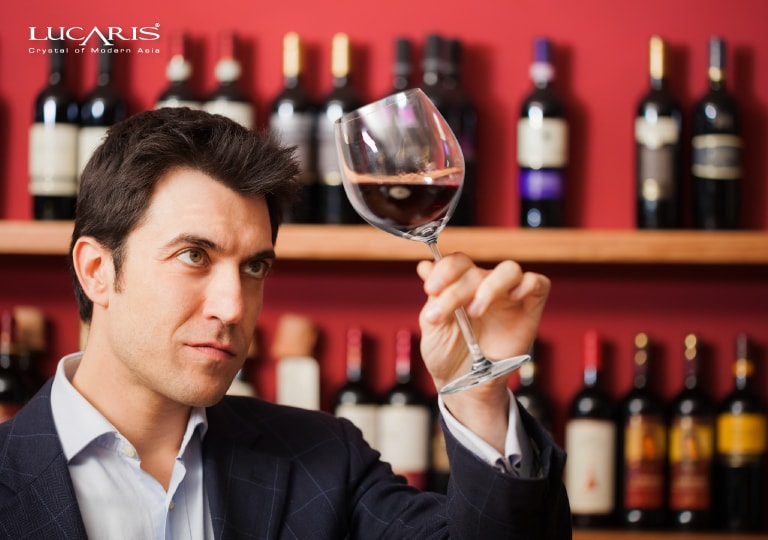 ผู้เชี่ยวชาญและคนในวงการไวน์พูดเสมอว่า แม้คุณจะเปิดจุกคอร์กด้วยความชำนาญ และรินไวน์ได้อย่างสมบูรณ์แบบแล้วก็ตาม แต่ถ้าคุณใช้แก้วไวน์ที่ผิดประเภทแล้วละก้อ คุณพลาดที่จะรับรู้สุนทรียภาพของไวน์ ดังนั้นการคิดค้นและพัฒนาแก้วไวน์ ก็เพื่อที่จะดึงเอาคุณลักษณะที่โดดเด่น และรสชาติของไวน์ออกมา เป็นนการเพิ่มประสบการณ์การชิมไวน์องค์รวม
แก้วไวน์เบอร์กันดีเป็นแก้วไวน์สำหรับองุ่น PInot Noir ซึ่งเมื่อเทียบกับแก้วไวน์อื่นๆแล้ว จะมีรูปร่างกลม กว้าง และเตี้ยกว่า ส่วนโค้งที่กว้างใหญ่ เพื่อที่จะให้เผยกลิ่นอโรมาออกมา และด้วยริมขอบแก้วที่แคบนั้นสามารถส่งกลิ่นอโรมาให้ผู้ดื่มได้อย่างชื่นใจ ด้วยรูปลักษณ์อันโดดเด่นของแก้วไวน์เบอร์กันดีนั้น ทำห้ไวน์ได้สัมผัสกับปลายลิ้น เพื่อเปิดเผยรสชาติที่ดื่มด่ำ
ตามหาแก้วคริสคัลไวน์เบอร์กันดีของ LUCARIS ซึ่งได้รับการคิดค้นมาอย่างพิถีพิถันจากผู้ที่มีความชำนาญอย่างสุดยอด เพื่อที่มอบประสบการณ์อันดื่มด่ำให้คุณ