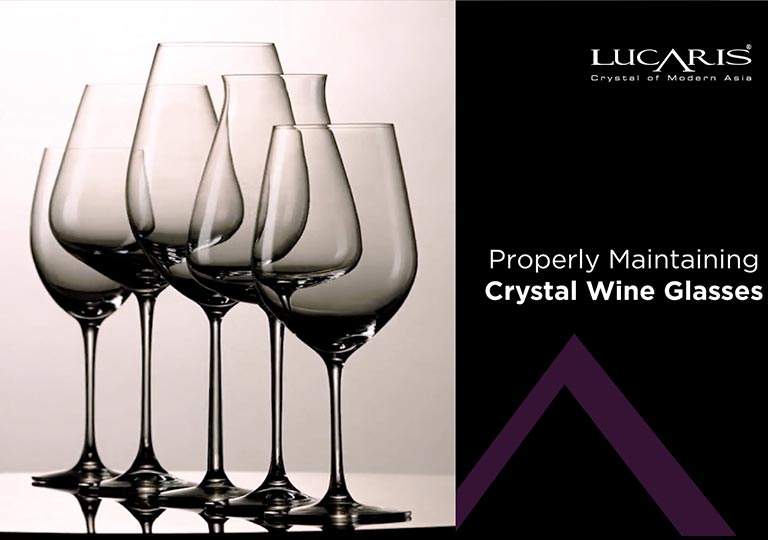 Over the past year we have discussed the dos and don'ts of handling wine, how to pronounce wines properly, how to pour wine, and even how to know what type of wine glass person you are. But we haven't shared with you one of the most important aspects of owning wine glasses, keeping them crystal clear without stains, scratches or chips. This is not only important for restaurants and bars, but also for those of us with private collections. Keeping crystal wine glasses in good condition elevates the elegance of the wine drinking experience
Maintaining your wine glasses is no easy task, but here are the basics on what you need to know about cleansing and storing these delicate products.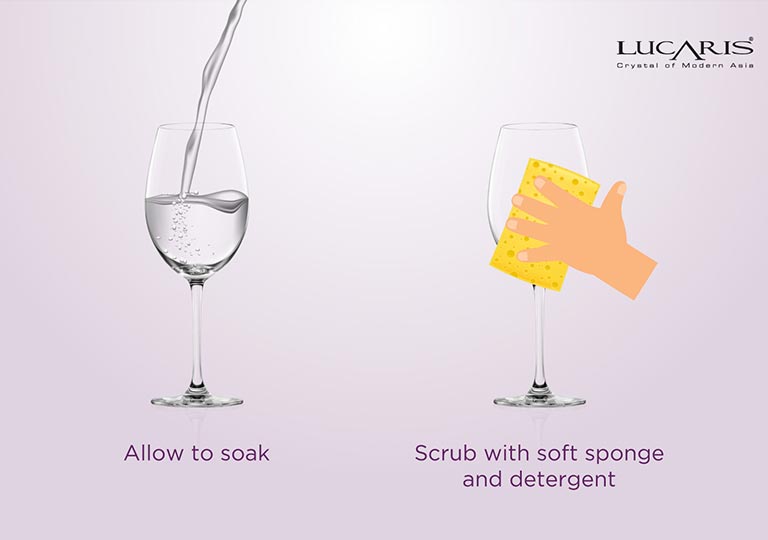 Washing Crystal
The party is over, your friends have left and you are ready for bed! But there are wine glasses everywhere with the remains of wine. What do you do? Leave them there until the morning? Absolutely not! Just imagine the damage you will inflict on the crystal if you try to scrub the fine red wine line out of the glass. We recommend pouring water in the bowl so the remaining wine does not stain the wine glass. In the morning you can wash them properly.
If you own crystal stemware, a fragrance-free detergent is the ideal choice as it keeps the glass from absorbing smells. Wash the glasses by hand using warm, soapy water and a soft clean sponge. Start by gently rubbing the rim of the glass to remove any lip marks (i.e. from lip balm, food, or lipstick), then clean the stem and bowl to clear all fingerprints. Rinse the glass under running water to remove any remnant of the detergent as soapy water can also stain the glass.
Some people may also have a dishwasher which is a great alternative to hand-washing as long as you are careful about placing the wine glasses in order to reduce the risk of breaking. Be sure to space out the glasses so they will not clink to one another or any nearby dishes, and never use the dry program. Take them out and dry them by hand instead as soon as the machine is finished.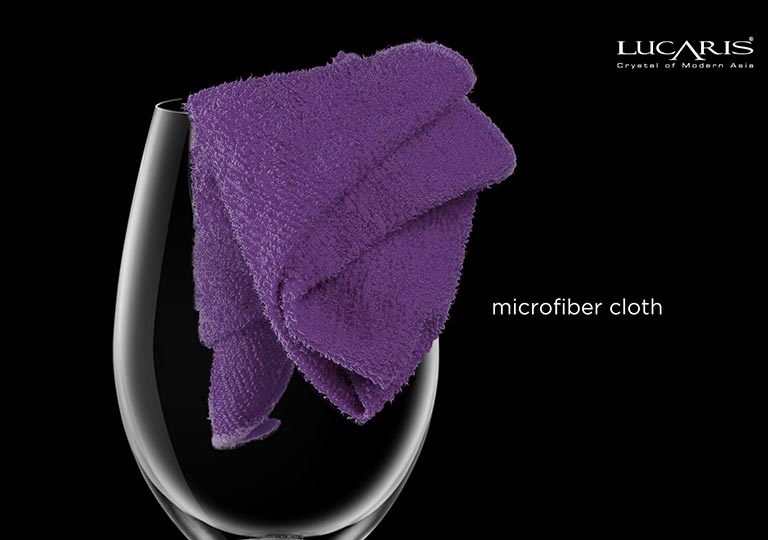 Drying the Wine Glasses
While it is tempting to let wine glasses air dry, the problem is that air drying may leave water stains. Once the wine glasses have been washed, use a microfiber cloth to gently dry the glass without leaving streaks or scratches.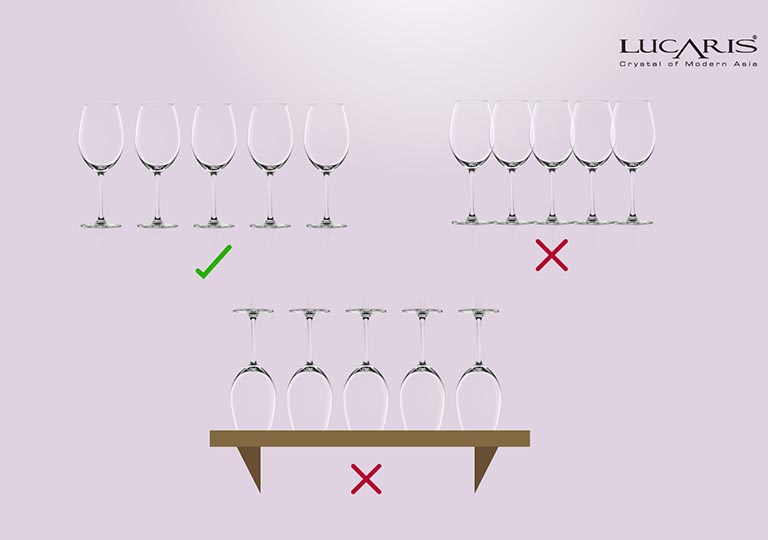 Storing Your Crystal Glass Collection
All washed and dried, finally it's time to put away your fine stemware until the next occasion. Make sure to store the glasses standing upright, with enough space between them to prevent accidents. Storing them with the bowl down can cause the wine glasses to crack.
It is not a bad idea to store them in the boxes they came in but be careful that crystal glasses might absorb the smell of the boxes thus negatively influencing the taste of your wine. A great choice is to buy a wine storage rack as it enhances your home and the wine glasses are separated naturally to mitigate the risk of breaks. Whatever way you store, they still collect dust so use a microfiber cloth before pouring wine.
With these tips you will be able to enjoy drinking wine from beautiful crystal glasses, such as LUCARIS lead-free crystal wine glasses, for many years to come.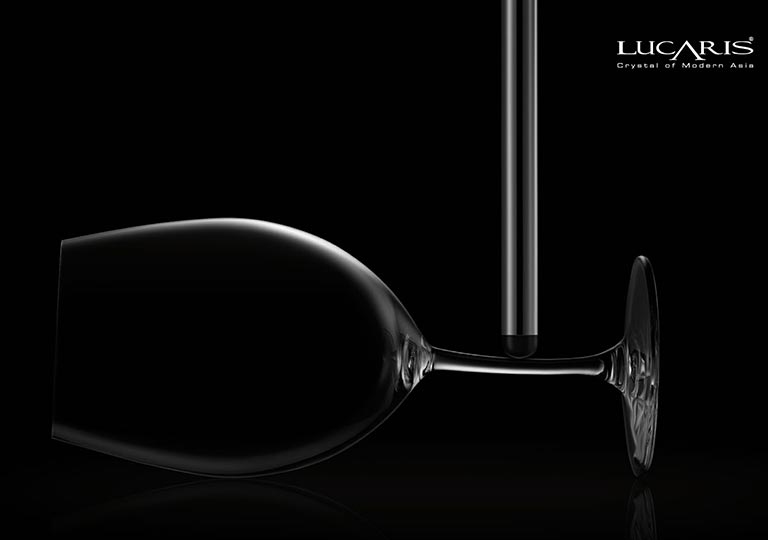 Experience World Class Quality Crystal Glass
LUCARIS technology promises you world class quality crystal glass. Combining Asian and European engineering, we have created a lead free crystal glass composition, with physical aesthetics comparable to conventional lead crystal, but with exceptional clarity and brilliance, and with extra strength and durability.