Red Wines That Are Sure Not to Disappoint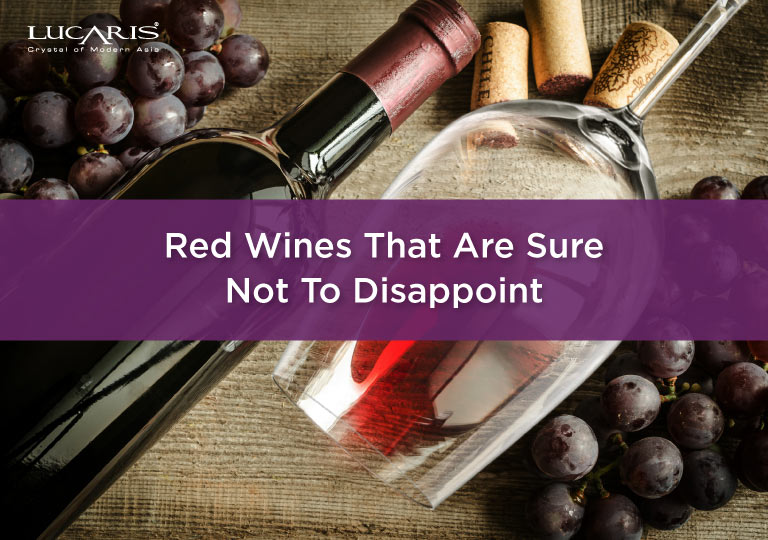 Remember the pre-COVID days when we could go to a restaurant with friends or a special someone and order wine by the bottle to share together? Those were the days. What I also remember is being unlucky enough to receive the wine list from the server only to open it and find pages and pages of wine. Wines from all over the world, wines I can't pronounce, wines I have never heard of. No pressure. My strategy with wines has been to have my go-to's, from reds to whites, to sparkling wines. Here is the LUCARIS-approved list of go-to reds:
Cabernet Sauvignon (pronounced ka-ber-ney saw-vee-nyon)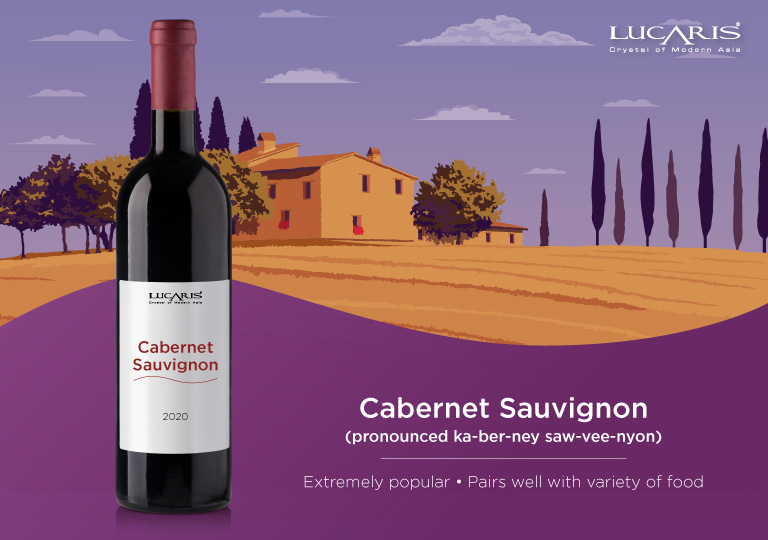 The grape originated in 15th century France, in the Bordeaux region (see our blog on the origins of Cabernet Sauvignon https://www.lucariscrystal.com/the-relatives-of-cabernet-sauvignon/ ). Being that this is being written by a California native, however, I would have to recommend Sonoma Valley and Napa Valley Cabernet Sauvignons, mainly because these are most familiar to me and have been a solid go-to for years. This extremely popular wine pairs very well with pizza, rib-eye, lasagna, cheeses like cheddar and Gorgonzola and desserts including bittersweet chocolate and chocolate cake. If you need an excuse to drink Cabernet Sauvignon, August 30th is International Cabernet Sauvignon Day.
Malbec (pronounced mal-bek)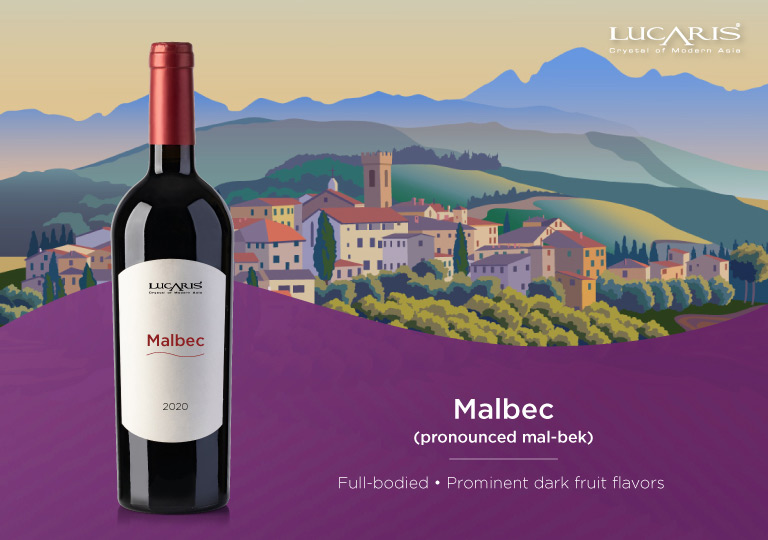 You think Malbec, you think Argentina. Brought from France in the 19th century, the Malbec grape really took to the higher altitudes of Argentina which has resulted in Argentina today being the leading producer of Malbec in the world. Malbec is a full-bodied wine most prominently characterized by dark fruit flavours. It is considered strong by many and oh so easy to drink. It pairs well with a multitude of everyday foods, from grilled meats and burgers to pasta. Sharp cheddar goes well with Malbec and for dessert chocolate or dulce de leche. Celebrate Malbec Day on April 17th.
Merlot (pronounced mer-low)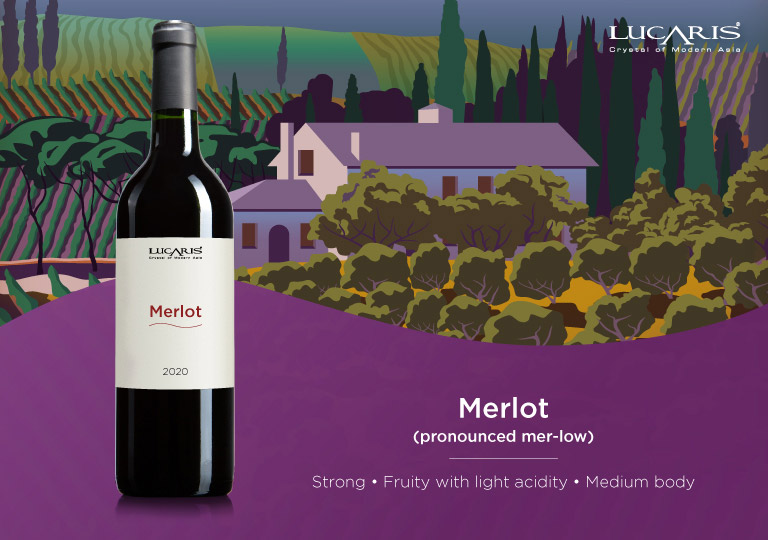 See above for California disclaimer. Hey, California and Napa Valley in particular, produces some nice Merlots, but then again so does Bordeaux in France with Bordeaux probably emerging as the winner in a wine taste contest. Merlot can be a fruity wine with light acidity and medium body. Excellent to pair with grilled meats and vegetables, cheeses like Parmesan and desserts including dark chocolate and berries. In my experience, California Merlots can be a bit strong, especially for people who do not drink wine often. Just FYI, International Merlot Day is on November 7th.
Pinot Noir (pronounced pee-no nwar)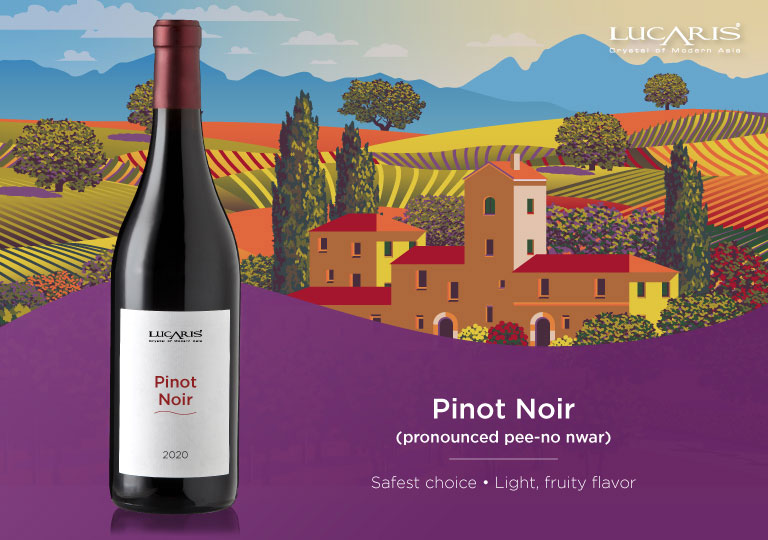 Pinot Noir is a very popular wine and is probably the safest choice when ordering for a group of people with varied unknown preferences. It's also great for people who do not drink wine often. The best Pinot Noir comes from Burgundy (or Bourgogne) in France (see our blog on Burgundy https://www.lucariscrystal.com/all-that-burgundy-you-should-know/. Other nice Pinot Noirs are produced in California and Tasmania, Australia. Pinot Noir is characterized by a light, fruity flavour with hints of strawberry, raspberry, cherry among others. Pinot Noir pairs well with lamb, filet mignon, tenderloin, chicken and pork chops; it's very versatile. For cheeses, Brie and Goat Cheese and for desserts white chocolate and chocolate caramel. You will not go wrong with Pinot Noir. Have a Pinot Noir party on August 18th, Pinot Noir Day. All of these wines are also great to have at home where you can splurge a little more getting the nicer Bordeaux Cabernet Sauvignon or Burgundy Red (Pinot Noir). For enjoying these red wines to the highest degree from the comfort of your home, look to the LUCARIS crystal wine glass collections for stylish and sophisticated options.