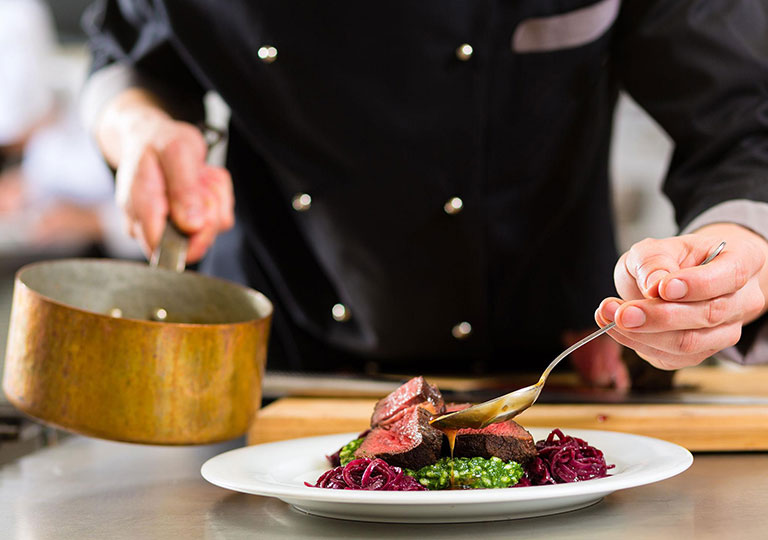 HOW FINE DINING HAS ADAPTED TO THE

COVID PANDEMIC.
Due to Covid 19 pandemic,people are more afraid of being in a public places and are becoming even more wary of second and third waves. The hospitality industry has changed dramatically.
Lucaris is delight to deliver the life's sophistication of post COVID Pandemic to wine and dine lovers, Let's hear how can we enjoy the fine dining at home or private party from food & beverage professional, Thanakorn Bottorff –Certified Sommelier –The Court of Master Sommelier, Advanced Sommelier – Wine and Spirit Education Trust and Thailand Best Sommelier 2016
So what kind of measures should food and beverage establishments prepare for the possible next wave?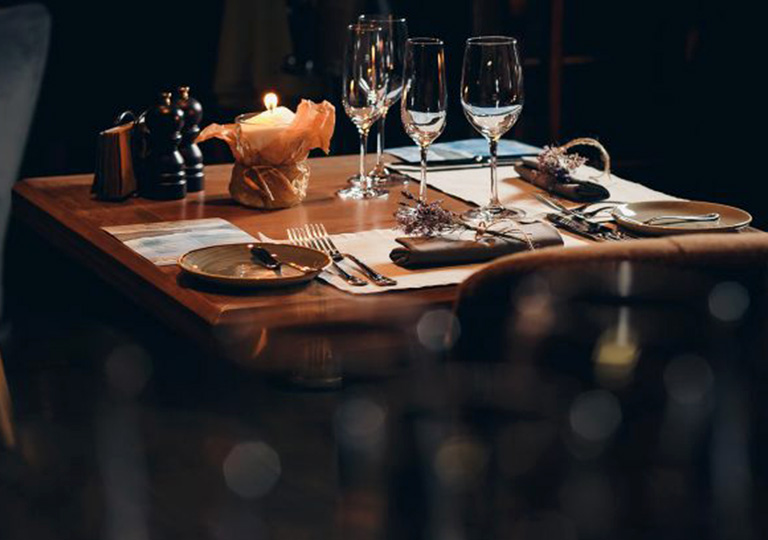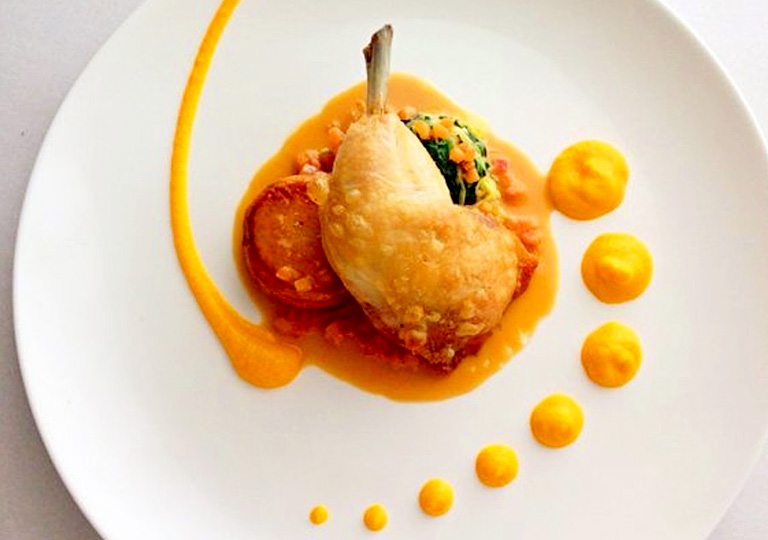 Here are a couple ideas:
1. Michelin star at home. Going to your favorite restaurant, enjoying your favorite dishes, drinking your favorite wines, and meeting your favorite staff is a wonderful experience. But what if all these
experiences could be provided in the comfort and safety of your own dining room? The idea is to offer exclusive, private dining experiences right to your doorstep. Guests can gather together a small group of friends and family, between 10 – 20 pax, at any chosen location.
All the tableware, glassware, and service staff are provided and catered for, with every dish prepared on the spot by the restaurant's executive chef, just as if guests were dining in the restaurant. To build anticipation and facilitate logistics, guests can pre-order and customize their set menus, with wine pairings or any other favorite drinks concocted as they wish.
2. Taking in-room dining to the next level. Of course it is hospitality establishments that have taken the biggest hit during this pandemic, and especially all the hotels. In order to adapt themselves to the situation, a lot of hotels have offered steeply discount room rate, starting from 1,000 baht per night including breakfast, to the local market just to keep their businesses alive.
However, even though a lot of people have started coming out to stay in their dream hotels, many are not yet comfortable to dine in the hotel's outlet or in public places as before. Nevertheless, what if we could offer an exclusive dining and drinking experience in the privacy of their rooms? Where it is not just regular room service dining that the staff delivers to your room? What I am talking about here is bringing a chef with portable stoves to do live cooking right in front of you in your hotel room. There could even be a Sommelier or a bartender coming to recommend wines, mix you a drink and serve them right in front of you.
In the long term, this is not just about making guests feel more safe and comfortable. But it can also be a memorable, cherished experience that will give guests a reason to want to revisit a hotel in the future.
By: Thanakorn Bottorff-Certified Sommelier –The Court of Master Sommelier, Advanced Sommelier –Wine and Spirit Education Trust and Thailand Best Sommelier 2016