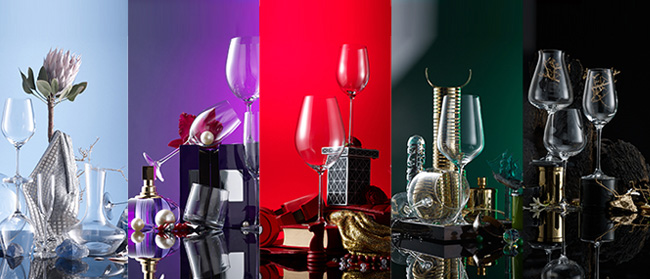 For those who have read our blog, you could have an idea on how a wine glass plays an important role in wine performance. That's the reason why many of wine gurus, sommeliers and wine lovers do not only select wines carefully but meticulouslychoose wine glasses too. A specific character of wine should go with a suitable wine glass and there are two groups of wine glass;a wine glass and a crystal wine glass which affects the wine performance differently.
LUCARIS a Crystal of Modern Asia
LUCARIS is Asia's first and only luxury crystal glass brand with the world class design and quality. With a collaborative achievement between Ocean Glass, Toyo-Sasaki Glass and Martin Ballendat, a multiple award-winning German designer whose works appeared in portfolios of many world class brands, it led to the birth of LUCARIS, the Crystal of Modern Asia.
LUCARIS presents the culture of wine drinking and combines the story of Asia's modern lifestyle in western influence. The art, fashion, and culture in Asian aspects are presented in a series of crystal glass in every collection.
The result of the meticulous design process produced a lead-free and barium-free crystal glassware qualified to equally compete with leading brands from Europe by the following international quality standards including;
Fine Rim – The laser-cut rim provides elegance and a refined visual sensory effect.
Colorless and Transparent Glass – The absolute colorlessness and transparency of the glass allows wine to express its true visual characteristics.
Oversized Bowl – The special oversized bowl enables the wine to develop its taste and aroma to its fullest.
Seamless Stem – The smooth and seamless stem gives a sensation that is premium to wine sensory examination.
Flat Base – The flat base provides a greater stability and breakage resistance of the whole glass unit.
These are the qualities of the world class crystal. If you're wondering how materials in a wine glass matter to your health, please continue to read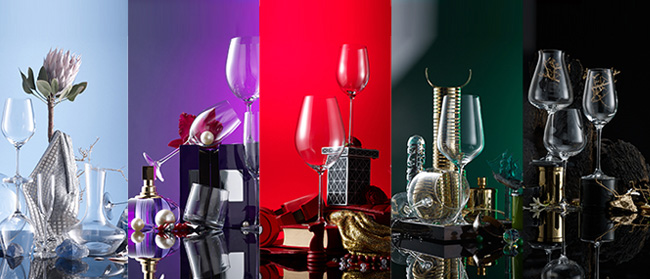 已经读过我们博客的人,你可能会想,一个葡萄酒杯是如何在其中扮演重要作用的。这就是为什么许多葡萄酒大师,品酒师,葡萄酒爱好者不仅仔细选择葡萄酒,还要精心的选择葡萄酒杯。一款特殊的葡萄酒应该搭配一款合适的葡萄酒杯,而且应该有两套酒杯,一套玻璃杯,一套水晶杯,它们会对葡萄酒的表现产生不同的影响。
LUCARIS,当代亚洲的水晶
LUCARIS是亚洲第一个也是唯一一个具有世界级设计和质量的奢华水晶玻璃杯品牌。带着和Ocean Glass,Toyo-Sasaki Glass以及Martin Ballendat(Martin是一个获得了多个奖项的德国设计师,它的作品经常出现在世界级品牌的宣传册中)的合作成果,当代亚洲的水晶–LUCARIS就此诞生。
LUCARIS呈现了葡萄酒文化,并在西方的影响下融入了亚洲当代的生活方式。亚洲的艺术,时尚和文化都呈现在每个系列集的水晶玻璃杯中。
精细设计的结果就是生产出无铅无钡的水晶玻璃器皿,其质量完全能够和按照国际质量标准生产的欧洲领先品牌相媲美,这些标准包括
精细的边缘——激光切割边缘能够提供优雅的视觉体验。
无色透明的玻璃—绝对无色透明的玻璃能够展现其真实的视觉特征
极大的杯体—特别大的杯体能够使葡萄酒将其味道和芳香发挥到极致。
无接缝的梗—光滑且无接缝的杯梗能够带来额外的葡萄酒感官体验。
底座—底座能够为整个杯体提供更好的稳定性和破损抗阻性。
这就是世界级水晶的品质。如果您想知道葡萄酒杯的材质和您的健康有何关联,请继续阅读
"水晶葡萄酒杯的秘密"