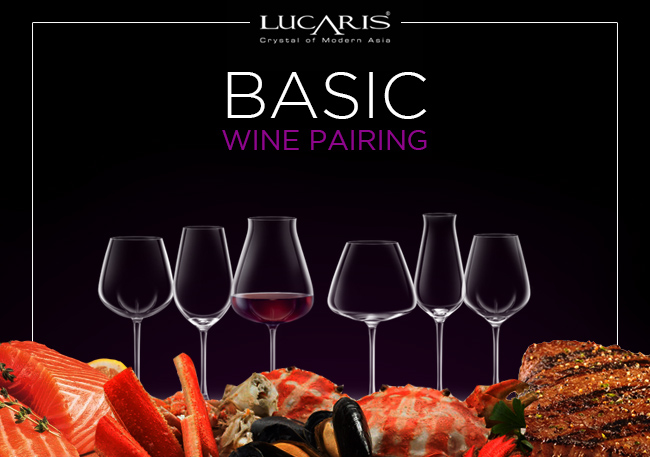 The key to cooking sumptuous dinner is the balance of tastes; sweet, sour, oily, spicy, salty and etc., and just the same way to choose the right wine with the right food. The challenge is that the individual's perception and palate vary from one person to another and from time to time. There is no right or wrong yet the fundamental stays the same below.
---
1. Salty

It is said that salty tasting food is a playing safe type of food to pair with wine because the saltiness reduces the alcohol pungency, tannin and oaky aroma while it enhances the body of the wine. Moreover, a salty food adds more taste dimension when paired with high acidity wine.
If you want to pair high acidity wine with food, try using a wine glass with tall body like Lucaris Desire Crisp White or Lucaris Riesling to enhance the refreshing and vibrant tastes of the wine.
---
2. Sweet

A wine having a distinctive fruity taste is not a good choice to pair with sweet dishes. The sweet food taste will overwhelm the wine details and it will also draw out sour, bitter and pungent alcohol tastes. For those who would like to insist, pairing sweet wine with sour-tasting food, or the other way around, is also good to try.
In pairing with sweet wines, choose the food with comparable levels of sweetness so it matches or compliments the whole taste pairing. We recommend Lucaris Desire Universal which can serve both red wine and white wine and even rose wine or Lucaris Shanghai Soul Grappa to serve dessert wines with a level of sweetness.
---
3. Umami

The word umami may refer to "MSG" (monosodium glutamate) in some Asian countries. Well, it is actually a Japanese word which means delicious food, which is not easily explained in text on how it actually is. The umami taste is different from the sweet, salty and sour tastes but it is a delicious taste that you get from pork broth, chicken soup or Chinese-style mushroom soup.
The challenge is not from the difficulty of defining umami but it is to that unwanted domination of alcohol pungency, bitterness and sour acidity while the refreshing fruity taste and body of the wine are diminished. For example, the umami tasting foods that are easy to pair with are menus containing asparagus, eggs, mushrooms and Sot cheese, while those with smoked fish, meat and hard cheese are difficult to pair with wine.
Pair umami foods with wine of low tannin level and high fruity taste. If you are choosing white wine, serve it in Lucaris Desire Rich White which will enhance the aroma but if you are going for red wine, try Lucaris Desire Robust Red or Shanghai Soul Burgundy Grande with shorter body as it will help soften the wine taste and its tulip-shaped mouth enables to spread the fruity sense all over your palate.
---
4. Sour

Sour foods have an advantage in pairing with wine since it compliments to the sweetness and fruitiness of the wine while it reduces the acidity creating a balance to the overall taste of wine. However, do not choose a wine that contains lower acidity than that of the food as it dominates all the details in a wine.
Wines with refreshing acidity are white wines like Sauvignon Blanc, Riesling or Pinot Grigio and enhance its taste by serving with Lucaris Desire Crisp White or Lucaris Riesling.
---
5. Bitter

Foods with bitter taste are a favorite dish to some certain groups of people. In pairing a menu with a character of bitterness, tannin and oaky tastes will be focused as well as the bitter taste. However, those who do not like bitter taste, we do not recommend you to try this pairing since it is not your palate type.
To alleviate the bitter wine taste, use the glass with Aerlumer innovation like our Lucaris Desire Robust Red for your red wine and Lucaris Desire Rich White for your choice of white wine. The innovation enhances the micro-oxidation of wine.
---
6. Spicy

Most Asian people are used to eat spicy foods but their level of toleration on spiciness differs from one person to another. The spicy taste heightens alcohol pungency, bitterness, and sourness, while it decreases the body, aroma and fruitiness of wine.
Do not choose a wine with high level of alcohol and tannin to go along with spicy dishes. The choice should be a wine with sweet and refreshing fruity flavors. If you want to go for red, choose Merlot, Grenache or Malbec served in Lucaris Desire Robust Red, Lucaris Burgundy Grande or Lucaris Burgundy. But if you are going for white, look for Moscato or Gewürztraminer and serve them in Lucaris Desire Rich White and Lucaris Chardonnay.
---
These are the basic knowledge in choosing the perfect choice of wines to pair with your favorite dishes like a pro. But there is another thing which you cannot neglect about and that is on choosing your wine glass. When done right, it improves the overall taste and details of wine while it reduces some undesired elements, giving you a remarkable food and wine pairing experience. If you are interested in any of our Lucaris Wine Glass, you may place your order online from Wine-Now, Central and Lazada.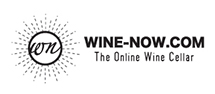 www.wine-now.com
The biggest online wine store in Thailand includes free delivery.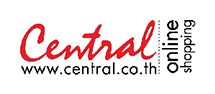 www.lazada.co.th
One of the biggest department store in Thailand and online is now available.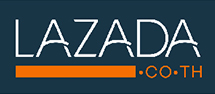 www.central.co.th
The most famous online store.