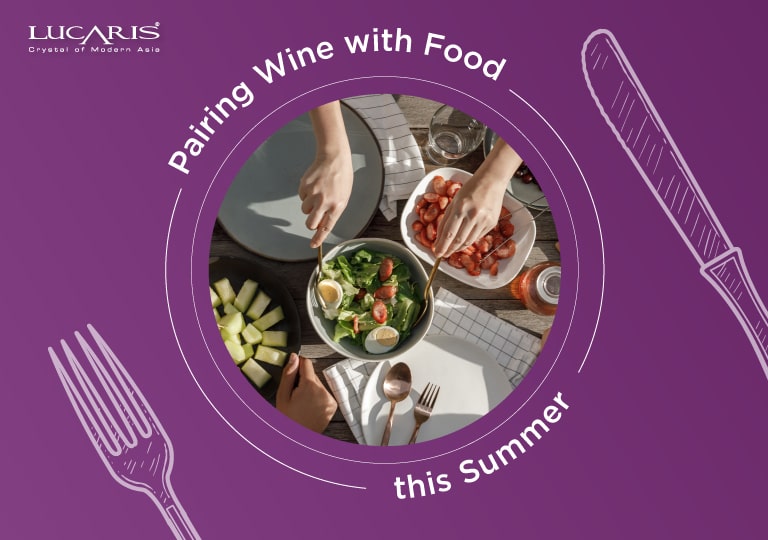 Summer ushers in not only a wave of heat but also a wave of passion, making people want to get outside and come together, mostly in the company of good food and good wine. But what food and wines go well together in the summer heat? Finding the right dish pairing during such a hot season can be fun and challenging. So, today we'll help you easily choose your food and wine pairs.
1. Light-Bodied Wine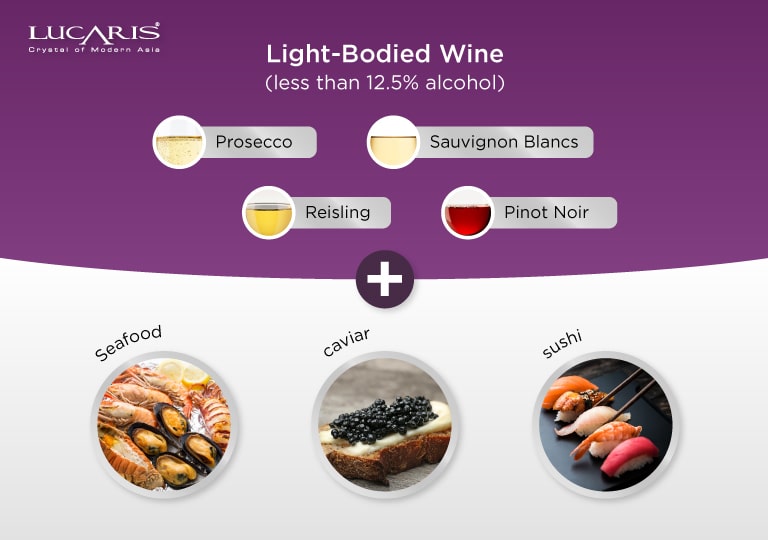 Light wines (containing less than 12.5% alcohol) are perfect for pairing with seafood, caviar and sushi during leisurely weekend brunch. Some of these light wines include Italian sparkling wine Prosecco, some Sauvignon Blancs (depends on the vineyard), Reisling and Pinot Grigio. The best temperature to drink these white wines will be at 8-10 degree Celsius. Pinot Noir is a light red wine that is sure to please any palate and is very versatile for pairing.
2. Medium-Bodied Wine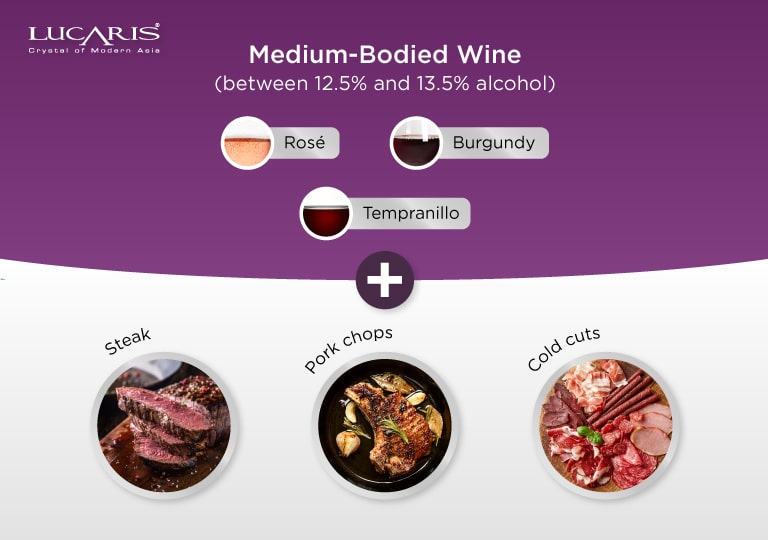 Medium-bodied wines (containing between 12.5% and 13.5% alcohol) are best paired with heavier foods, such as steak or pork chops. A refreshing option for a warm summer lunch is Rosé, while a nice Burgundy goes well with dinner. Tempranillo can be medium to full-bodied and goes well with cold cuts. The suitable temperature for medium-bodied wines is 13-16 degrees Celsius.
3. Full-Bodied Wine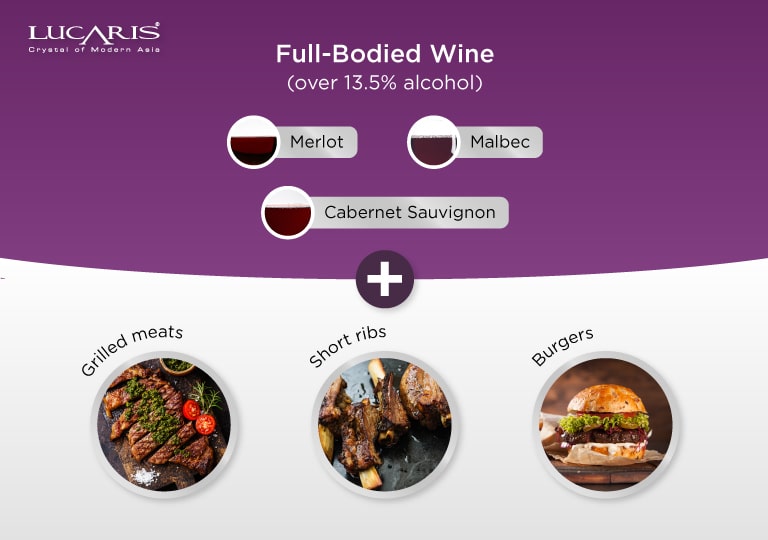 Full-bodied wines (over 13.5% alcohol), typically your more famous reds, i.e. Merlot, Cabernet Sauvignon, Malbec, go great with your typical summer BBQ fare. Think grilled meats, short ribs, juicy burgers. These wines can be enjoyed with class in a nice restaurant or with gusto in a backyard with friends. Serve these wines slightly chilled at 15-18 degrees Celsius.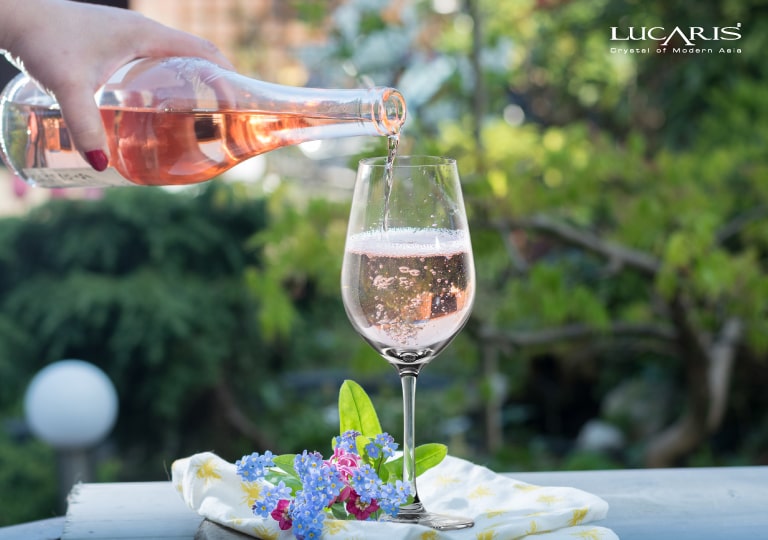 Finally, wine is meant to be enjoyed. These wine pairing guidelines can help you begin your wine pairing journey, but if you find a combination that you like but does not fit the standard wine pairing rules, then you go right ahead and enjoy your unique pairing experience. No matter the wine of choice, Lucaris has a wine glass for you. Cheers to the summer!