A girl's night out is what many of us look forward to all week long! But what if you don't want to deal with an overcrowded bar/club, queues at the bar, and music you don't like? A girl's night in is the answer.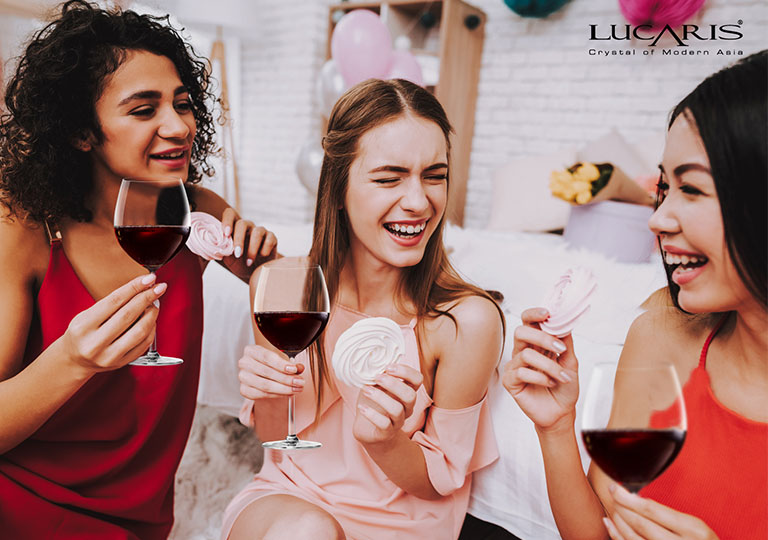 A perfect girl's night in must include good food, great music and, of course, delicious wine…
But how can you choose the right wine for your evening? We suggest going for a lighter-bodied wine with a lower alcohol percentage.
Light-bodied wines have less than 12.5% ABV, meaning you can enjoy the taste for longer and stay more sober! Also, lower alcohol content means lower calorie content. So, it's a good choice for your health too!
Lighter-bodied wines are also versatile, so you can pair them with a wide variety of snacks, meat, seafood, desserts, and fruits.
Wine choices for Ladies' Night
Here are 3 types of wine which we recommend for an unforgettable girl's night in:
Moscato d'Asti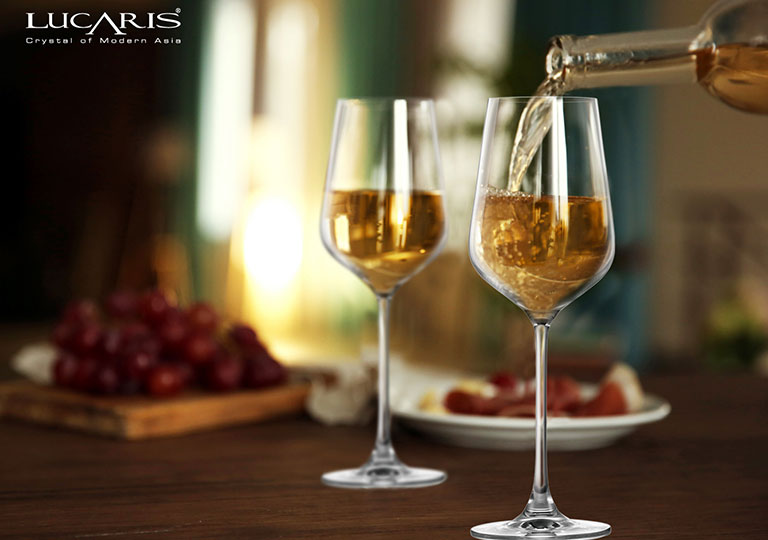 This is a classic sparkling wine which has an outstanding floral, fruity aroma and a sweet taste. Made with the Moscato Bianco grape,
which is almost 1,000 years older than Cabernet Sauvignon, Moscato d'Asti is one of the most famous Italian white wines in the world. Moscato d'Asti wine is often described as having aromas of peach, apricot, fresh grapes, orange blossoms, and lemons.
Rosé Wine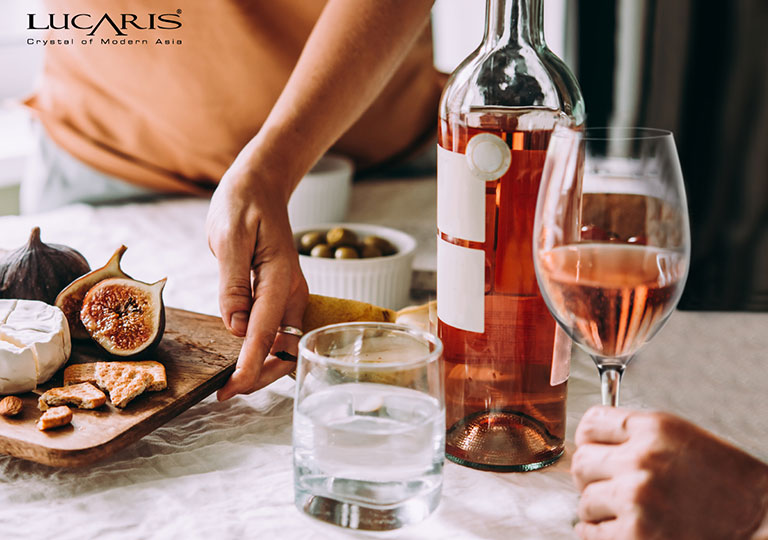 Rosé wine has a distinctively romantic pink color, with a light, soft flavor. Rosé is actually made in the same way as red wine, except rosé wines are fermented with only minimal contact with the grape skins – and it's the skin which contains the red pigments!
The primary flavors of rosé wine are red fruit, flowers, citrus, and melon, with a pleasant crunchy green flavor on the finish similar to celery or rhubarb.
Pinot Noir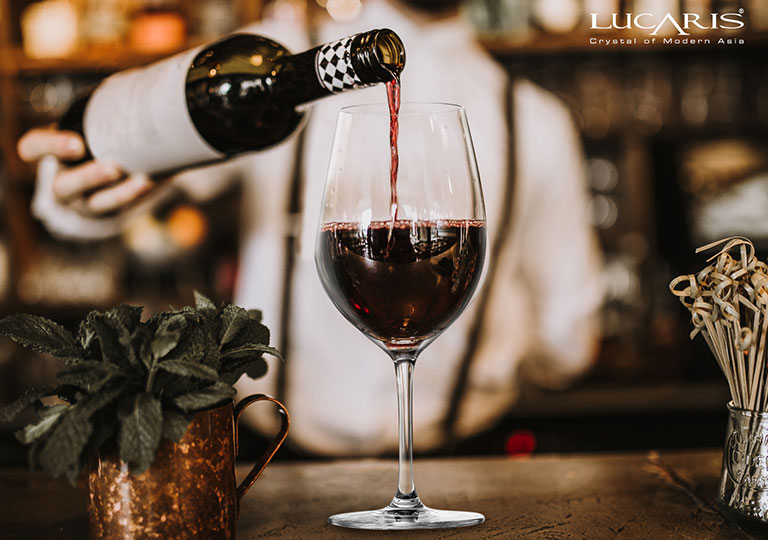 If you find sweet wines too flat, add a little excitement to your girl's night in with Pinot Noir. As a light-bodied red wine, Pinot Noir has a red-fruit aroma full of cherry, hibiscus, rose petals, mushrooms, and potting soil.
To make your girl's night in absolutely perfect, make sure you pair your wine with the perfect wine glass! The right wine glass is important to bring out the full aroma, taste and color of your wine.
Especially when it comes to light-bodied wines, choosing the right wine glass is really important to bring out the sweetness and fruitiness hidden within!
LUCARIS crystal wine glasses come in a variety of styles and shapes so you can find the perfect match for your wine whether its white, red, rosé, or even a cocktail!
Have a good girl's night in, cheers!